SoCal Scratchathon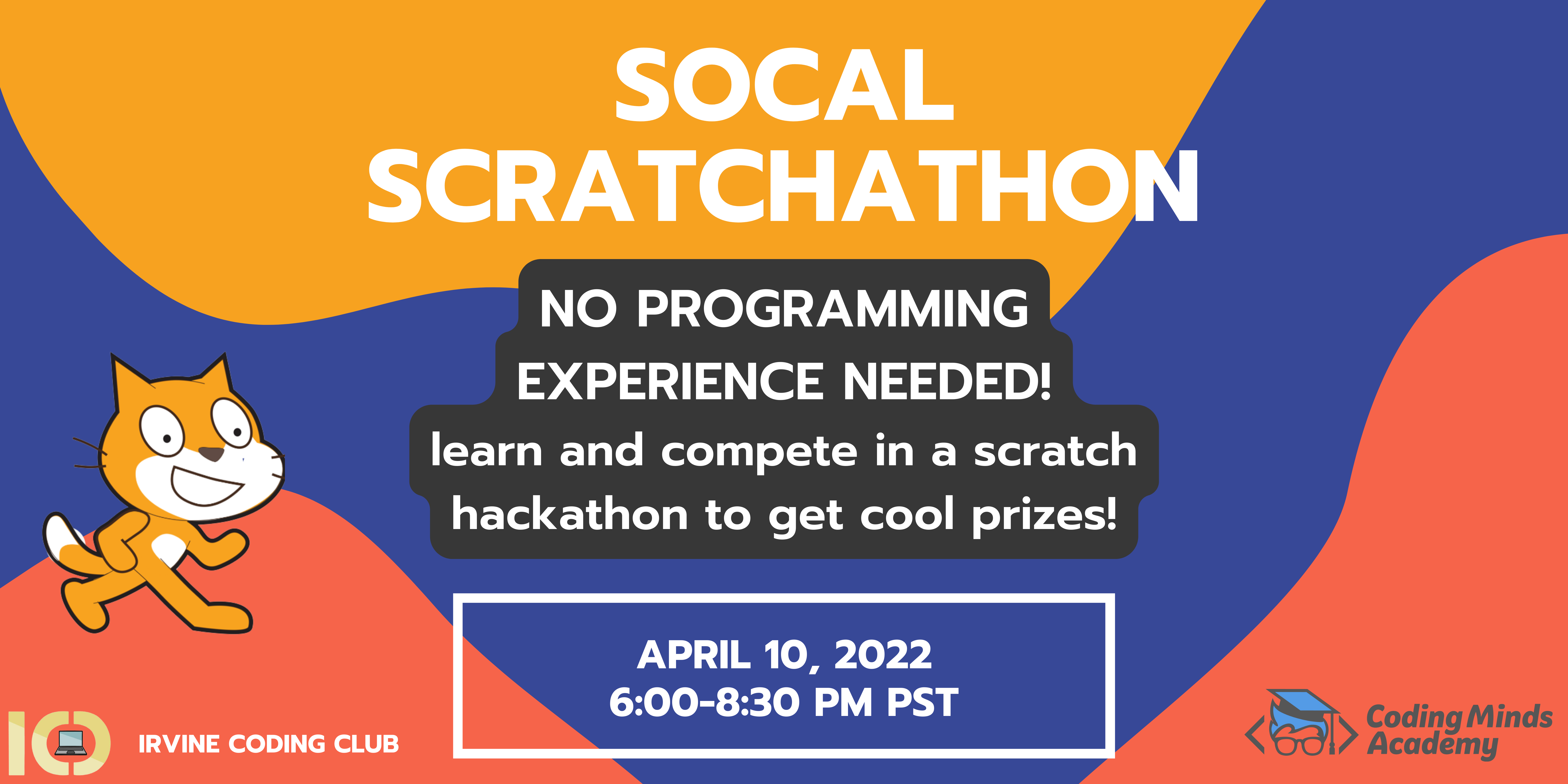 The first SoCal Scratchathon contest was held on April 10, 2022 from 6-8:30 pm PST. It is a scratch programming contest open for all elementary and middle school students. The theme of this hackathon is "weather".
Our Scratchathon received sponsorship from Coding Minds, an Irvine based coding academy. Thank you Coding Minds for supporting our events.
Our Scratchathon was a huge success! The majority of students came from Orange County, LA of Southern California.
In addition, we have many students came from East Coast and China attened this Hackathon.
There were 90 students in this scratch hackathon event and We received a total of 86 projects from our participating students.
Schedule:
6:00-7:00pm PST - Interactive Scratch Workshop (including lecture)
7:00-8:30pm PST - Compete in the Scratchathon!
8:30-8:40pm PST - Awards!
Top 5 Winners: