ICC Exihibition Night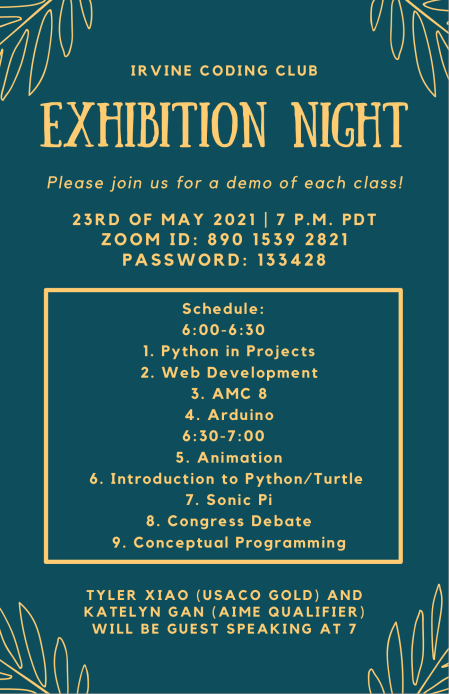 On the fence on taking a course? Unsure of which one to pick?
Lucky for you, the Inspire Coding Club is hosting an exhibition!
You can talk to the teachers, peruse the courses, listen to guest speakers, and most importantly, pick the courses you find yourself most interested in!
On this Sunday, May 23rd 2021, 6pm PDT you'll have an opportunity to see presentations in real time explaining the courses that you are looking into, and you will be able to ask questions.
Join us for the experience, and maybe you'll learn a thing or two! Join ICC lecturers and TAs in an Exhibition Night, featuring classes such as Animation and various Python courses. We'll answer questions and you can sign up for ICC's variety of classes!